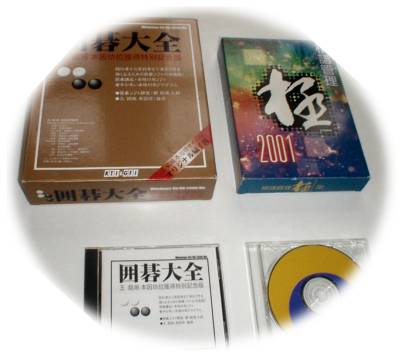 Look what I got for my birthday :-)
A Japanese customer (his name is Wataru) sent me not one, but TWO Japanse Go software packages!
Not only that, but also the latest CD by Kitaro, "Asian Café".
And a bunch of other stylish stuff, with which I have decorated the room.
These kind of things give me renewed energy. Unbelievable. We're talking about a
paying
customer who gives me a birthday present costing way over 200 $!
This might have been the best birthday present I ever got.
Thank you, Wataru!